What's your chip dip philosophy? Is it a supporting character to the marquee potato chip? Are chips the convenient delivery vehicle for dip? Are they dance partners working in tandem?
Or maybe let's not overthink this—chip dip is awesome, full stop, and there's a world of homemade dip recipes far more interesting than the plastic tubs by the cottage cheese cooler.
We reached out to knowledgable food writer friends and chefs, as well as our own staff, for our favorite chip dip techniques. Share yours in the comments below.
---
Kevin Pang, The Takeout editor-in-chief
My wife is a loyal foot soldier of the Barefoot Contessa brigade, and her all-time favorite marching order is this recipe for Ina Garten's pan-fried onion dip. It's on the laborious side to make (mostly caramelizing onions), but it truly does put all other onion dips to shame. You just can't replicate the natural sweetness by throwing together a store-bought packet into mayo. That being said, if I don't have half an hour to stir onions in a pan, I resort to Lucky Peach's trashy and genius discovery: sour cream + ramen soup seasoning.
G/O Media may get a commission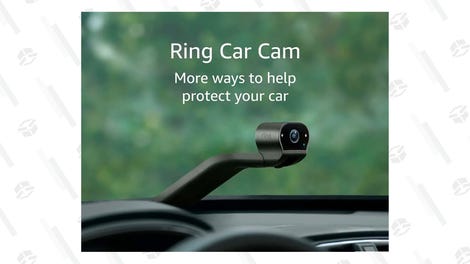 John Kessler, former Atlanta Journal-Constitution restaurant critic
My sister finagled this shrimp dip from the chef at Dos Hermanos restaurant in Barcelona, who attributes it to his mother. Chop up garlic, onion, and some fresh, hot chile, cover it with a cup and a half of water and bring it to a rollicking boil in a saucepan. Immediately add a pound of peeled, deveined shrimp and stir until the shrimp pinks up. Add a stick of butter in pieces and swirl in, just until melted. Season with salt and pepper, and dump the whole business into a blender and puree until smooth. Adjust seasoning and eat with chips. All measurements are adjustable except the inviolate pound of shrimp and stick of butter.
Marnie Shure, The Takeout contributing writer
I like a hearty dip that sits heavily on a chip. But so many of the best ones (buffalo chicken, spinach and artichoke, kalamata olive and feta) start with a brick of cream cheese or a tub of mayonnaise. Mine is lighter and more digestively agreeable: a dollop of full-fat Fage Greek yogurt, the juice from half a lime, and a dozen or so glugs of Frank's Red Hot. It's a simple concoction that pairs best with salty tortilla chips.
I'm big into sweet and salty and have recently been finding lots of ways to use powdered peanut butter. I use it to make a peanut butter whipped cream that's a good dip for potato chips or pretzels (but not tortilla chips, unless you are a monster).
Becca James, The Takeout contributing writer
I live for a good taco dip, which means none of that refried bean business. Instead, I just take one spicy taco seasoning packet and mix it into one packet of cream cheese and one container of sour cream before topping it off with diced spinach leaves, green pepper, sliced black olives, cherry tomatoes, jalapeño, and the sharpest shredded cheddar I can find.
Caity PenzeyMoog, The A.V. Club deputy managing editor
My very simple chip dip "recipe" is similar to Kevin's shortcut dip: sour cream + Penzeys' chip dip seasoning + MSG (yes, remove the Moog and I'm a Penzey). My grandparents, the progenitors of the family spice business, originally put a healthy amount of MSG in the chip dip seasoning. But the unsubstantiated and false bad rap of MSG that still circulates to this day meant lots of customers didn't want to buy seasonings with MSG for fear it caused headaches or some such nonsense. So MSG was removed from a lot of seasonings a few decades ago. (There is not, nor has there ever been, hard evidence that MSG makes food anything but extra delicious.) Those foolish people are missing out. But the easy fix is to keep MSG on hand and add it to basically everything, including the chip dip from whence it came. I call it MmmmmmSG.
Gene Davis, chef of The Hollywood Tavern in Woodinville, Washington
My Southwest take on a chip dip is spiked with ancho chile powder and cumin, then balanced with the citrus from the fresh lime. I call it ancho lime crema. To make, combine sour cream in a bowl with ancho chile powder and cumin to your liking, a squeeze of fresh lime, and a sprinkle of sea salt. Mix well and serve with chips.
Charlie McKenna, chef/owner of Lillie's Q in Chicago
Pimiento Cheese is one of my favorite dishes at home and at Lillie's Q. This dip is easy to make and has the perfect amount of heat with the pimiento and jalapeño. I like to serve mine at home with Fritos Scoops, but any cracker, crostini, or chip will work.
Lillie's Q pimiento cheese
Serves 6-8 people
1 stick of Kraft Cracker Barrel Natural Extra Sharp Cheddar Cheese (one stick = 10 oz.)

8 oz. diced pimientos, juice drained

1 jalapeño minced, seeds removed

1 teaspoon white pepper

Pinch of sugar

1.5 cups of mayonnaise (Duke's Mayonnaise preferable)

Let the cheese come to room temperature, then grate into a bowl and combine with all other ingredients. Refrigerate pimiento cheese for eight hours before serving.