Update, September 17, 2021: I was initially a little skeptical about how many people would participate in the Vienna Beef Hot Dog Stand Challenge, a contest where customers compete in a race to visit as many of the 367 participating hot dog stands as possible within 60 days to win a grand prize. But it looks like I'll have to happily eat my words—and a few hot dogs for good measure. Block Club Chicago has an update on how the contest is going at its midway point, and it looks like this celebration of Chicago's hot dog scene is, by all measures, a success story so far.
The contender for first place, Stephanie Esposito, has visited 278 locations since the challenge began on August 19, putting her 81 locations ahead of her second-place rival. This seems superhuman to me, and I am suitably impressed.
She's being tight-lipped with her plan of attack. "My deepest strategy is close and secret," Esposito says. "I cannot share it on record or with any of them, because they're my competition. I have an entire spreadsheet."
Block Club Chicago reports that Esposito's spreadsheet is color-coded, with all the names, hours, and locations of all of the stands on the list. This includes hot dog joints in Wisconsin and Indiana, and she's even done 12-hour days to visit places across rural Illinois. That is dedication. It's also a level of competition that I don't think I'm capable of.
"This is just another competitive-level for me. It's a little mind-consuming, and you become, like, overwhelmed," Esposito says. "But — again I'm very determined and overly competitive."
G/O Media may get a commission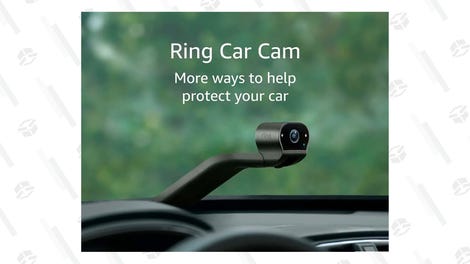 The other competitors are no less fierce, even if they're farther behind. One of them goes by the name Smarty Pants, who's in fifth place, and travels with his daughter, Penny Pants. Smarty is a children's party entertainer and a professional balloonist, and he and his daughter have hit up 150 spots, which is no joke.
You don't technically have to eat a hot dog at every location; you just have to "check in" via QR code at each location in order to qualify. But all the competitors attest to eating many, many hot dogs throughout their journey. What are you going to do—just scan the QR code and leave? Who could resist the smell of a hot dog joint?
The challenge does seem to be helping businesses rebound from the pandemic, as it was intended to do. The owner of Byron's in Chicago tells Block Club that sales are up since the contest began.
Some of the competitors' favorite hot dog stands include Byron's, famous for including lettuce, green peppers, and cucumbers to its version of a Chicago dogs; Corky's, located in Indiana; and Papa Chris' Place in Niles, Illinois. Honestly, though, I don't think you could go wrong with any of the 367 options. Hot dog stands are truly national treasures, and you should visit them all year long.
Original Post, August 19, 2021: Chicago is a city that loves hot dogs in any form, and one of our local favorite hot dog makers, Vienna Beef, has issued a challenge to anyone up for a monumental task. Block Club Chicago reports the official kickoff of the Vienna Beef Hot Dog Stand Challenge, and it's up to the courageous few to venture out on this quest.
Starting today, Chicago natives have 60 days to visit as many of the 369 participating hot dog stands as they can. The Vienna Beef Hot Dog Stand Challenge's website says that first prize winners will receive four VIP tickets to a fancy entertainment experience, like box seats at a sporting event or a tour of the Vienna Beef Factory, once per month for an entire year (!). On top of that, they get a T-shirt, a $1,000 Vienna Beef gift card (they sell way more than just hot dogs, by the way), and, of course, a trophy.

Second-, third- and fourth-place winners will receive a catered hot dog party for up to 40 people, a custom miniature hot dog cart (???), a T-shirt that says "Hot Dog Royalty," and a prize ribbon. Five Vienna Beef trucker hats will also be given out each week at random during the promotion, for those who visit at least one stand that week.
You don't necessarily need to load up on food either, in case you're worried about hot dog fatigue. Simply checking in at stands in designated neighborhoods will put you in the running for Neighborhood Mayor, a most noble title indeed.
The challenge was designed as a way to boost business at our local hot dog stands, which, like many restaurants, have taken major financial hits because of the pandemic.
"Vienna Beef hopes this challenge delivers some lighthearted fun to our loyal customers, helps drive business to vendors, benefits restaurants and employees and provides industry support after a challenging year and a half for restaurants," said Vienna President Tim O'Brien, in a release.
The company is making a donation to the Illinois Restaurant Association Educational Foundation Employee Relief fund, which supports hospitality workers who've been affected by the pandemic too. Interested in participating? Sign up at the contest website, and good luck to those who venture on what's sure to be a delicious journey. And tell us in the comments how many stands you think you could reasonably hit up in 60 days. (Be honest...)