The Popeyes chicken sandwich. McDonald's Crispy Chicken Sandwich. Hardee's Hand-Breaded Chicken Sandwich. The KFC Chicken Sandwich. None of these offerings, despite their high-profile rollouts, had flashy names to go with them. Their titles are purely descriptive, and no one ever really questioned that decision. Yet Burger King, whose Hand-Breaded Crispy Chicken Sandwich we tasted last month, will launch said sandwich nationwide on June 3 under an entirely new name: the Ch'King.

Between this and the announcement that the chain is bringing back crown-shaped nuggets, it seems like Burger King is wedded to the idea of injecting its royal signifiers into the menu as much as possible. The apostrophe is a little off-putting to me, but it presumably couldn't be spelled "Chicking" because that sounds like the act of tending to an egg incubator or something. None of this, I should say, was specified in a press release emailed to The Takeout. But it did say this:
The new hand-breaded Ch'King is finally here and available nationwide starting June 3. And ok, sure, we could have just named it a chicken sandwich, but that's just not how we do things at BK® (See our fans' favorite hamburger – The Whopper®).
As of this writing, though, the sandwich is still listed on the menu with its older, straightforward name. While I have no affection for the word "Ch'King," I admit it's less of a mouthful than ordering the "Spicy Hand-Breaded Lettuce & Tomato Crispy Chicken Sandwich," as it is currently displayed on the website. (Pro tip: the lettuce and tomato add nothing. You want the regular spicy one, which comes with pickles.)
The press release also notes that from June 3 to June 20, customers who order the Ch'King at Burger King's website or on the Burger King app will also receive a free Whopper with their order. This is so that the public can decide which one is the better sandwich. That's a $4.99 value, folks.
G/O Media may get a commission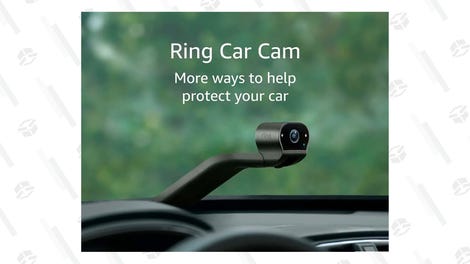 Will customers continue to just order the "crispy chicken sandwich," or will they embrace calling it the Ch'King? Does the word "Ch'King" come through clearly over a muffled drive-thru speaker? Worst of all, will this put the pressure on other fast food chains to debut cute, punny names for their sandwiches? Let's hope it doesn't come to that.