The pleasures of Thanksgiving has always been toiling away that entire Thursday in your fragrant kitchen, play air traffic controller to the many dishes in play, and the rewards of everything—hopefully—coming together around 4 p.m. There is much satisfaction in a job well done.
Or, you can skip straight to the gorging. Boston Market, seizing on the home-delivered meal kits trend, has begun offering a Thanksgiving-in-a-box that's shipped frozen to your doorsteps. Everything arrives cooked; one just needs to reheat it. What Boston Market has done—for $150, shipping included, and must be ordered by Nov. 19—is give you back those eight hours spent in the kitchen. I happen to enjoy the toiling. Maybe you don't. The question is: who exactly is this for?
I see several audiences. Perhaps you're an early 20-something, and going home to parents isn't an option, so you decide to hold an informal friendsgiving. Or you drew the short straw and were forced to host Thanksgiving dinner, and you are epically, irrevocably lazy.
That said, the big sea change in home cooking culture (and we're talking specifically meal kits) is the utter convenience and ease of it all. It looks as easy as television cooking segments—everything is portioned out and ready to roll. Boston Market's "Complete Thanksgiving Meal for 12" comes with a pre-cooked Butterball turkey, which after thawing requires two hours in the oven to be reheated through. That's the most time-consuming part. The kit also comes shipped with two containers each of gravy, mashed potatoes, stuffing, sweet dinner rolls, and cranberry walnut relish. You also get spinach artichoke dip with crackers, and both a pumpkin and apple pie. Everything arrives frozen, and thaws with two days in the fridge.
Say you want to give minimal effort. Your precious supply of energy is spent listening to Aunt Linda's latest diatribe against coastal elites. You can spend as little as two hours preparing a full Thanksgiving dinner. Granted, this express method yields C+ results—it involves reheating the turkey for the aforementioned two hours, plus microwaving most everything else—the end product is recognizably Thanksgiving, if just its basic flavors in broad strokes. The stuffing tastes like herbed stuffing. The cranberries are cranberries (with the spice of orange peel). The poultry-based gravy tastes like boxed gravy. The spinach artichoke dip is all creamy warm goo and no subtlety. The texture of everything is uniformly soft. What you receive is bare-minimum Thanksgiving shipped in a box, which if your gathering is more about giving thanks and family camaraderie, will suffice plenty.

G/O Media may get a commission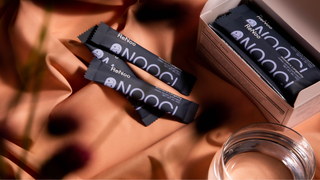 Those with even one shred of initiative in their body can use the shipped dishes as a base for something more ambitious. For example, plop the ready-cooked mashed potato into a pot and add chives and a splash of cream. Dump the stuffing into a casserole dish and add dried fruits and sausage. Use the pan juices from the turkey to make real gravy. Treated as the building blocks for something more culinarily impressive, this kit skips several steps and can save time and labor.