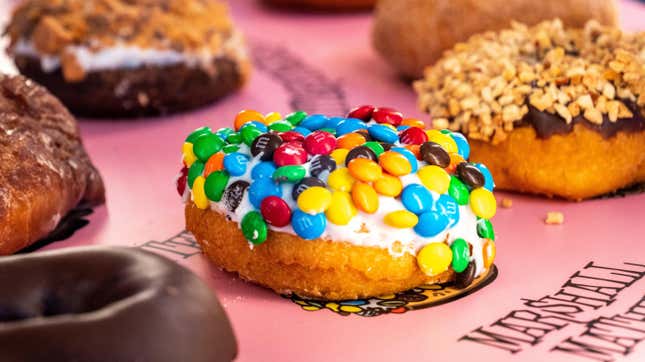 Tourist traps: people love to hate them. USA Today has published the results of a Google review analysis of the 500 most popular tourist destinations in the world to pinpoint the spots that people described as "tourist traps," or places that are otherwise "overrated" and "expensive." Naturally, a lot of the spots that end up on such a list are the restaurants, snack shops, and other locations tourists visit when they could use a bite to eat.
How To Dispose Of Cooking Grease The Easy Way After Frying
The big data search combed through 23.2 million Google reviews, with USA Today noting that its methodology "compared attractions to one another by measuring the relative frequency of these mentions, dividing the number of mentions in each case by the total number of reviews for that attraction." If too many people called out a destination for being somehow not worth the hype, voila, it becomes a tourist trap.
The top "tourist trap" restaurants and food destinations
Though the list includes all kinds of tourist destinations, from Graceland to Blarney Castle, a handful of the top 25 tourist traps are food destinations,, and the highest ranking one is Voodoo Doughnut in Portland, Oregon, which comes in seventh place overall. 
I must say, this one surprises me a bit. I visited Portland earlier this year, and we hit up one of Voodoo's locations to see what it was all about. It wasn't the original location, but the place is enjoyably kitschy, and the doughnuts are, too—there's a red jelly-filled doughnut shaped like a voodoo doll, and we ordered a penis-shaped doughnut called the Cock N' Balls, which was a really fun thing to say out loud to the person behind the register. We thought the doughnuts were pretty good, but maybe a lot of visitors grow frustrated by the long lines.
Next food destination on the list, coming in at 10th place, is Pike Place Market in Seattle. It's famous for having a seafood counter where workers hurl massive fish at each other whenever an order is placed. Aside from the occasional flying fish, it's got tons of stalls to wander past and purchase from. Maybe the tourists weren't expecting it to be so crowded on weekends?
In 13th place is Guinness Storehouse in Dublin—finally, a tourist trap that's not thoroughly American. I've visited this place before, and, okay, I can kind of see why people might get grouchy about this one. The brand fashions the Storehouse as a tourist attraction, complete with a flashy, Instagram-ready walk-through tour, and that might rub some people the wrong way if they were expecting to see something more, I don't know, ancient or rustic. But Guinness is upfront about what the Storehouse is intended to be for its visitors, and you're able to drink Guinness straight from the source, which is an inarguable delight.
In the 15th spot is Fisherman's Wharf in San Francisco, which I can personally attest is a tourist trap, through and through. Tons of people, overly expensive food, and yes, I did get clam chowder in a bread bowl there one time.
The attraction in 17th place is one that the staff of The Takeout has visited many times over the years: Navy Pier in Chicago, our Lake Michigan boardwalk that's home to dozens of restaurants and shops. The food is fine, but overpriced to compensate for the high cost of operating a business on the Pier, and you aren't ready to hear what the bars charge for drinks.
In 22nd place is Ben and Jerry's Ice Cream Factory in Waterbury, Vermont, which rounds up the food locations in the top quarter of the list. While nearly all of the tourist destinations mentioned above are in the United States, there are more international spots mentioned besides Guinness, such as the Tsukiji Fish Market in Tokyo, Japan (34th place).
I recommend sifting through the whole list, just because it's fun to see the travel spots that people are apparently most crabby about. Have you been to any of them, and if so, do you have the same opinion that so many Google reviewers do? Sound off in the comments.