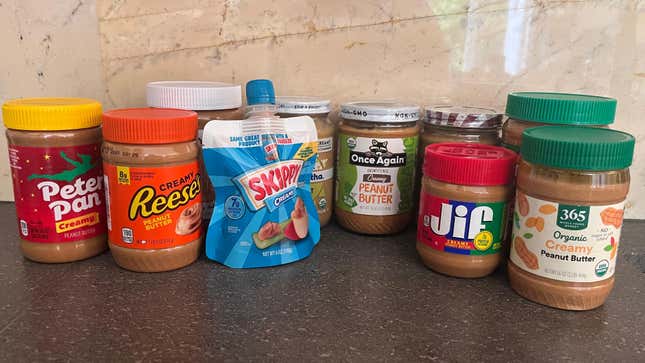 Whether spread on bread and paired with jelly, stirred into a Thai curry, or just licked off a spoon as a late-night snack, there are few products as ubiquitous in the American kitchen as peanut butter. Crunchy, creamy, sweet, or salty, the beloved paste takes many forms, so I made it my mission to test and rank them.

I tested ten brands available at my supermarket, admittedly a non-exhaustive list. While I'm a fan of crunchy peanut butter myself, I stuck with the creamy side of things based on availability and for the sake of consistency. I tested twice: once with women in their 60s and 70s who have eaten peanut butter all their lives, once with Spaniards for whom "crema de cacahuate" was totally new (yes, I have a diverse group of friends). We tasted for flavor—peanuts, salt, sweetness—as well as texture.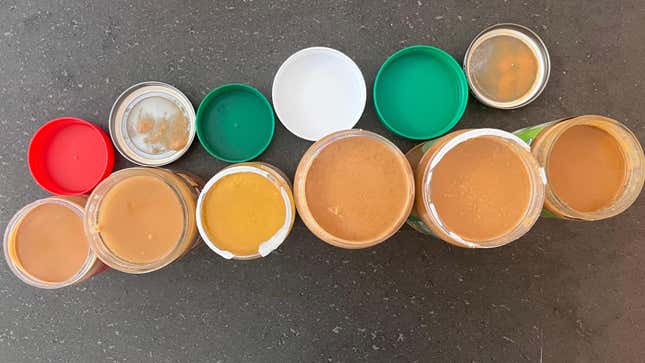 The greatest takeaway was that peanut butter preference is based largely in nostalgia. What brings you back to those childhood memories of a hot day at camp? What did your mom put on celery and line with raisins as an after-school snack? Still, there are some versions that clearly are doing this better than others. Here are all ten brands, ranked from worst to best.