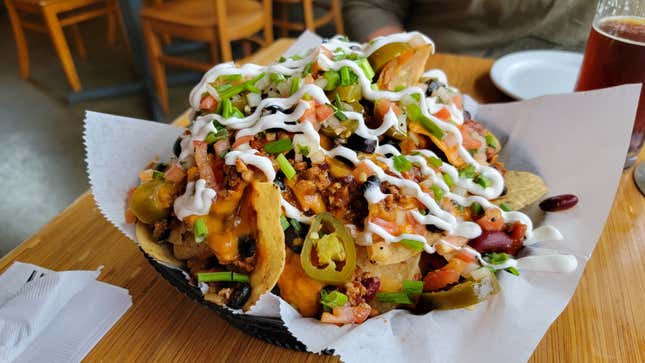 There's something special about bar food. From over-cheesed pizza to wings and salty fries, it's a wonderful, comforting cuisine that's as delicious as it is unhealthy. But until recently, pub fare has largely been the domain of omnivores. If you wanted to take a vegan friend out for a round and a bite, they'd be limited to pretzels, chips, and maybe tater tots, assuming they could be fried separately from the meats.
Dr. Pepper Strawberries & Cream Is Tearing Us Apart
This poses a problem, especially if you're trying to connect with folks who follow a different lifestyle. I mean, bonding over drinks and a meal is a tradition as old as humanity itself. However, with the recent rise of faux meats, many breweries and pubs are now adding alternative proteins to their menus.
Is tossing a veggie burger on the grill enough to capture the plant-based crowd? I asked a few food-loving vegans about what they look for when hitting the town. Turns out, the answers are pretty much the same as the rest of us.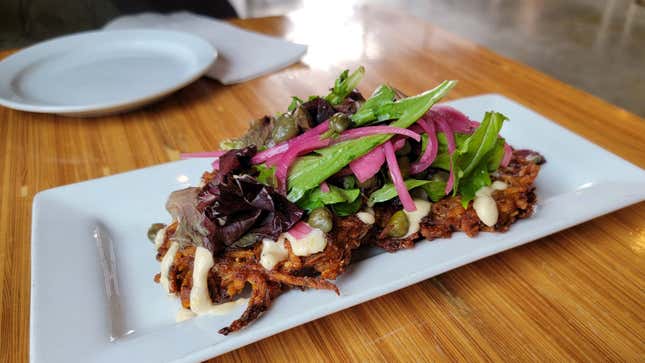 When it comes to good pub food, variety is key
Let's start with what vegans aren't looking for: "Not a Morning Star Burger or a sad salad," said one source. And that's absolutely reasonable. No one wants a tepid veggie puck or a bowl of wilted lettuce.
"Solid options are what get us in the door," they explained. "Give me an interesting salad with a good, vegan dressing. A good harvest bowl, a vegan breakfast burrito, pasta with flavor and lots of veggies. Maybe pad thai or a solid Middle Eastern dish." 
And restaurants would do well not to forget that vegans enjoy appetizers and desserts, too.
"Most of the time, apps are out of the question due to contamination or meat ingredients that can't be removed," said the source. A few menu items that don't have to be customized to be safe would go a long way toward making vegan diners feel welcome.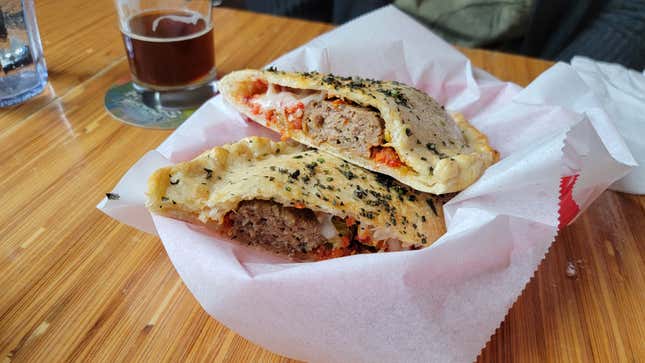 According to another source, a list of cheese alternatives is a good barometer.
"I like to see that the restaurant has a non-dairy cheese option, because that can open up many other options on the menu," they said. "Also what type of oil (not butter) they cook their food in. A vegan dressing or dipping sauce pulls me in."
Vegan menu options should play the hits, too
Salty, savory, spicy, and sweet—sounds like a tall order. But believe it or not, there are places out there absolutely nailing the set list.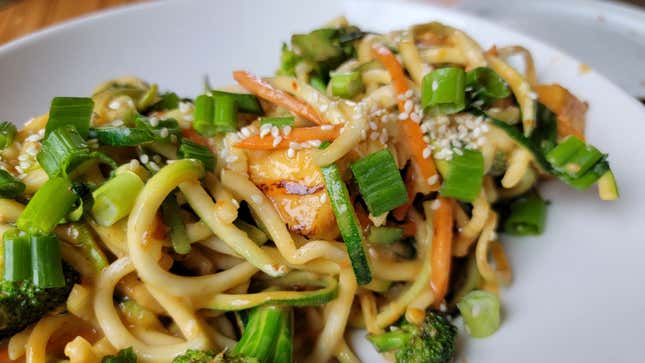 Take Pig Minds Brewing Co., for example, out of Machesney Park, Illinois. Per the venue's website, its menu is "100% plant-based featuring a wide variety of house-made appetizers, tacos, pizza, sandwiches, desserts, and weekend specials."
I've visited Pig Minds on multiple occasions, and I'd offer it up as a platonic ideal of not only a good vegan restaurant, but as a solid brewpub in general.

The Pig Minds menu reads like a list of bar food's greatest hits, with a variety of wraps and salads added to the mix. Birria tacos, curry sweet potato fries, and the best nachos I've had anywhere—not just vegan nachos, but nachos overall. This is the kind of place to which you bring skeptical family members as an intro to plant-based menu options. And the solid beer selection certainly doesn't hurt.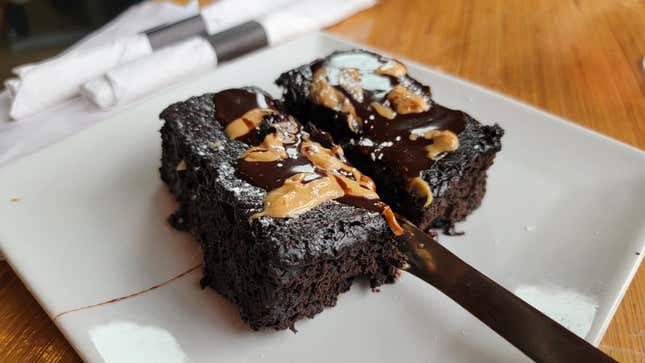 Cravings vary by mood, and even most die-hard carnivores don't want to eat steak every day. It's encouraging to see this new wealth of vegan options hitting bar menus. So, come for the drinks, stay for the feel-good food. In the end, variety is the spice of life, both plant-based and otherwise.