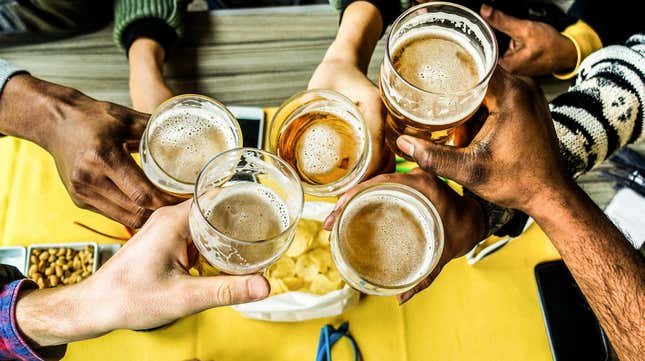 Recently, I wrote an article about the best non-alcoholic beers to drink not just in Dry January, but all year long. It started as a story about the brews themselves, but the research opened my eyes to the ingenuity of the burgeoning craft NA beer scene.

I took the opportunity to connect with a handful of founders and owners of the brands leading this revolution, and though non-alcoholic craft beer is still a fledgling category, these experts shared some eye-opening business insights—more than that, they told inspirational stories about what this beverage means to people.
The audience for NA is both vast and ripe for the picking, but these founders don't view what they produce as another commodity meant to saturate the market and generate quick cash. In fact, what I found was the complete opposite: These business owners are thoughtfully curating a much-needed space for customers who would oftentimes get overlooked.
In the relatively uncharted territory of NA beer, these eight leaders are carving a path through this rapidly growing segment of the market, and doing so with compassion. Here's what they have to say about the future of beer.