America has given the food world plenty. From barbecue to Cajun and Creole, fast food to food trucks, our impact runs deep. But there is one important, oh so American aspect of our food culture that doesn't always get brought up in the conversation of our culinary contributions: the cuisine of the football tailgate party.

Last fall, I went on what some could call a dream journey. I toured the parking lots of NFL stadiums across the country, sampling top-shelf tailgate eats. This was for a new Food Network show called NFL Tailgate Takedown, in which teams of tailgate cooks faced off in three rounds of culinary competition. Call it a blue-collar Iron Chef, where diehard NFL fans take to the grill and try to win tickets to the game. Some inside baseball for you: This show is the culmination of a landmark partnership between the NFL and Food Network, taking years to come to fruition.
But enough of the TV stuff—let's talk food. Not only were these tailgate cooking teams seasoned veterans of parking lot kitchens, but they were proud representatives of their hometown, and with that comes a showcase of regional cooking.
In my first episode/game, I traveled to Denver to see the Indianapolis Colts take on the Broncos. For me, though, the competition started well before the coin was flipped. Over the course of three rounds—aptly named "The First Down," "Between the Uprights," and "Hail Mary"—I tasted six dishes vying for the "Yumbardi Trophy." Again, the expectation, beyond excellent execution in a parking lot kitchen, was a taste of home.
In Denver I was rewarded with a bratwurst burger with onion rings and beer cheese sauce on a pretzel bun. I'm a burger connoisseur who believes that beef is best, but the brat burger moved me. The choice of a pretzel bun turned out to be crucial; seldom does a bun make such a difference as it did here. And then there was the beer sauce, which was in fact a béchamel spiked with Gouda and mild cheddar, with dashes of paprika and cayenne. This team also fried their own onion rings right there in the parking lot, a preparation method I can safely say I've never experienced before.
G/O Media may get a commission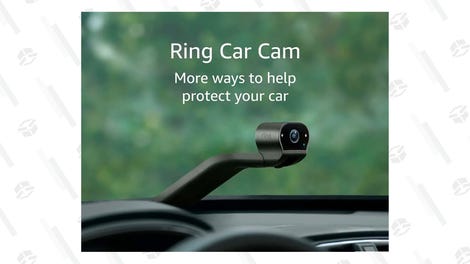 My next game took me to Buffalo, New York, a town synonymous with perhaps the ultimate football food: Buffalo wings. While I somehow walked out of the parking lot without eating a single wing (too expected, maybe?), I was fed a fine first course of breakfast egg rolls by the visiting Green Bay Packers tailgate team.
The usual move for round one, aka "First Down," is a small bite—a pregame amuse bouche, if you will. This team wisely hit upon breakfast as a way to open up my palate. By stuffing an egg roll wrapper with eggs and sausage, these cooks basically created a crispy mini breakfast burrito. I'm hoping to see these in the freezer aisle soon.
My final game took me to Houston, where the Texans took on the Philadelphia Eagles. Being married to someone from Philadelphia who is also from a diehard sports family means I have seen more than my fair share of Philly tailgates. Add to that the fact that the City of Brotherly Love is easily in the top five food cities in America and you have a perfect storm. Houston, meanwhile, is what I'd call one of the most surprising food destinations in America, with an Asian food scene that rivals that of any other major city.
The dish that still stands out, all these weeks later? The boys from Philly did a pounded bone-in veal cutlet, Milanesa-style, that encapsulated what the "Hail Mary" round is all about. Talk about go big or go home. I must have eaten $50 worth of veal in that one round. And just as a reminder, they made this in a parking lot.
That's just a sampling of what the show, and American tailgate cuisine, has to offer. And while cooking competition shows always push chefs to the brink, this latest series hopefully instills the home cook with inspiration, assuring them that virtually any setting can become a kitchen if you commit to it.
Check out NFL Tailgate Takedown Wednesdays at 9pm|8c on Food Network + streaming on Discovery Plus.