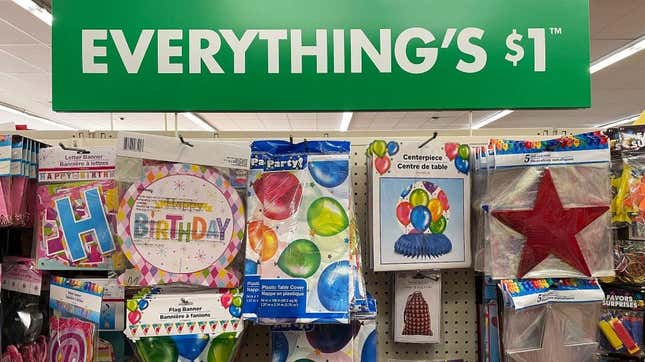 Unless you're in the category of Americans who can somehow still afford to spend like crazy in this economy, it's useful to know about any and all ways to save money on groceries. Coupon clipping is suddenly kinda cool, according to The Baltimore Sun, and New Food Magazine reports that discount grocers like ALDI, WinCo, and Lidl are seeing record sales numbers. But if you're looking to squeeze every last cent out of your food budget, your local dollar store should be in the regular grocery shopping rotation, too, because you can find solid deals on some of the staple items you buy every week.
Unfortunately inflation doesn't stop at the door of the dollar store; Dollar Tree famously raised its base price from $1 to $1.25 in 2021, and many other chains have made similar adjustments. There are still plenty of deals to be had, though—just be sure to think in terms of unit price instead of overall price. Paying $1 for a four-pack of granola bars is not a deal when compared to a 48-pack that costs $10.
What follows is a list of 10 great dollar store deals on common groceries. Keep an eye out for these items at your local dollar store and your bargain-hunting efforts will be rewarded.