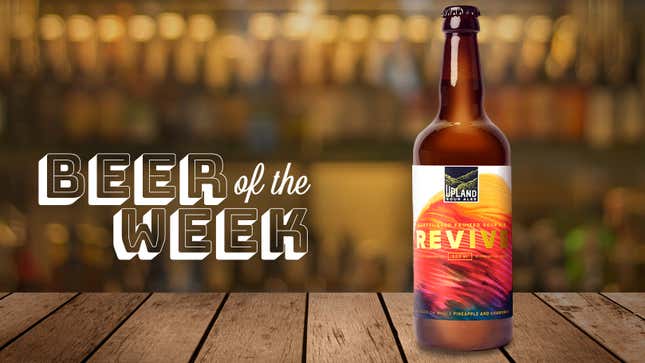 In 2013, my friends and I drove from Chicago to Bloomington, Indiana for a sour beer festival. People were all like, "What's sour beer?" and "Why the hell are you going to Indiana?" It was only the second year of Upland Brewing Co.'s Sour, Wild and Funk Fest, and sour beer was still foreign or divisive for a lot of beer drinkers. Belgian lambics were revered, sure, but American sours were a gamble most of the time.

All the Best Finds at the Sweets & Snacks Expo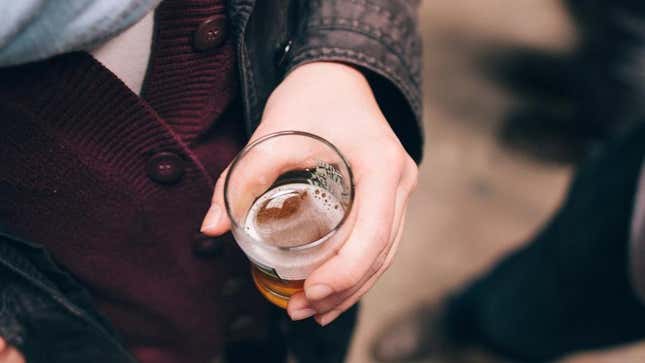 Much has changed in a mere five-ish years, and Upland's recent sour ale series is proof.

Unlike Upland's earlier sour offerings (looking at you, Kiwi Lambic), the latest releases from its barrel-aged sour series won't strip the enamel off your teeth. Yes, they're still quite lactic-tart, but with enough flavor "cushioning" to balance the acidity. They wouldn't be the first beer I'd hand someone who's new to sours, but if you're already a fan, read on.
Of Upland's recent sour series releases, Revive is highly memorable. It's a sour blonde ale with pineapple and chamomile, which turn out to be a surprising and delightfully earthy-sweet combination. The pour isn't anything unique to look at (for that, you'll want to turn to Upland Prim, a magenta-colored plum and cardamom sour ale), but its aroma is equal parts intriguing and familiar. Scents of earthy pineapple rind, lemon curd and faint florals reach the nose first; the citrus twang masks much of the pineapple's sugary, juicy aroma until the glass is left to sit a few moments. When I return to the glass after a few beats away from it, pineapple smoothie and clover honey come forth much more prominently.
Pineapple flavors dominate the sip, but they don't lean towards the Dole juice side of the spectrum. They're earthier, more like the rind or core of the fruit than its flesh. High levels of carbonation and medium-high grapefruit-like acidity chase the rest of the flavors from the palate relatively quickly, but just before the swallow, a flash of herbal chamomile surfaces. It's like a white rabbit, popping up quickly before darting away, making me wonder what exactly it was I just tasted. It took a few sips to nail the chamomile flavor; at first, I perceived lillies, then green tea. The overall impression is sunny, refreshing, and tropical, exactly what the doctor ordered during winter.
Revive is the type of beer that makes me think, that exercises my palate, and reminds me that there are still unexplored flavor combinations that can intrigue and delight rather than function as mere novelties. It also reminds me of how quickly the beer world changes; five years ago, I had to explain sour beer to people—now, there are 500 mL bottles of pineapple-chamomile sour blonde ales on the shelves at Indiana supermarkets.