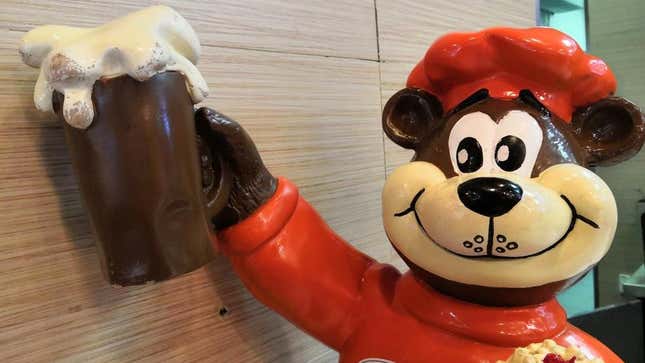 Whenever a big brand decides to change even one iota of its product, the announcement is likely to spawn some sort of backlash. It's not a question of whether the outrage cycle will occur, but rather how much outrage will ensue. A&W recently posted a tweet (and an identical Facebook post, since deleted) announcing a major change to its bear mascot, Rooty, and one news outlet in particular did not get the joke.
You're owed a bit of context. The A&W post was intended to be a cheeky response to M&M's splashy announcement this week that it would be replacing its iconic spokescandies with new M&M's brand ambassador Maya Rudolph. In the below Twitter post, the image card used to display the message is the same brown block of text that M&M's used, and A&W begins by swiping M&M's opening of, "America, let's talk." The language of the A&W announcement goes on to mimic virtually every sentence from M&M's statement.
A&W's post reads:
America, let's talk. Since 1963, Rooty the Great Root Bear has been our beloved spokesbear. We knew people would notice because he's literally a 6-foot-tall bear wearing an orange sweater. But now we get it—even a mascot's lack of pants can be polarizing.

Therefore, we have decided that Rooty will wear jeans going forward. Not to worry though: he will remain our official spokesbear. After all, he is un-bear-ably cute and im-paw-ssible to replace. We are confident Rooty will continue to champion good food & good times for many years to come... now in denim.
G/O Media may get a commission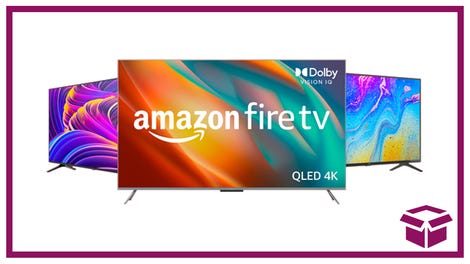 Ooh. stunning.
New Amazon Fire TVs
As you can see, the A&W tweet is simply parroting M&M's tweet closely (the internet age is weird, everyone) and riding the same jokey wave. Rooty, typically pantsless, will wear jeans now. Funny gag! However, Fox News took A&W's post as an opportunity to wage a culture war.
At first the outlet reported A&W's Rooty announcement as a serious matter. See below:
"First it was an M&M's, now a bear has to wear [pants]," noted Fox Business anchor Cheryl Casone. "This is the woke police. Cancel culture has gone—ridiculous."
Later, however, after all that lamentation, Fox realized the error, clarifying that A&W followed up its original tweet with another one that said, "Is now a good time to mention that this is a joke?"
If you, a grown-ass adult, ever find yourself getting genuinely upset at a chain restaurant's decision to draw cartoon jeans on a cartoon bear (who only exists to sell you burgers and root beer, by the way), consider yourself laughable. Besides, the jeans actually look pretty good on the big guy; Rooty's outfit did need a pop of color, in my opinion. Although since it's a joke it doesn't really matter. Ol' Rooty will continue to eschew pants and remain nude from the waist down, a look many of us aspire to. Sorry the world is such a scary place, everyone. If denim on a fictional bear is your biggest problem, boy, do I have some actual news for you.