There are now seemingly endless options for where to buy your groceries. No longer is it just a matter of proximity—thanks to increasing delivery services, the world is our grocery oyster. Additionally, big-box and club stores like Target, Costco, and Walmart are trying to become one-stop shops by expanding their grocery offerings. Still, despite the wealth of options, most people are able to name their favorite grocery store, or at least the one they frequent the most. A recent survey from BrandSpark International sheds light on the most trusted grocery stores in America.

What makes a grocery store trustworthy
BrandSpark International's survey is quite a comprehensive one, considering dozens of categories, including store organization, availability of fresh seafood, and the value of the store's coupons. However, these attributes are most important for a grocery store to gain our trust:
Affordability
Quality of store brand/private label products
Quality fresh food
In-store experience
Valuable circulars
Curbside pickup/delivery
The survey also takes a look at the most trusted brands in specific regions and store formats. Both dollar stores and club stores saw a jump in loyalty in 2021, with Dollar Tree and Dollar General seeing the highest shopper reach increase across all stores.
But there's a clear winner in each region of the country: Walmart. And though it's the unquestioned champion, a surprising grocery brand is nipping at its heels.
The most (and least) trusted grocery stores
Texas-based grocery store H-E-B managed to sweep several categories including Most Valuable Coupons; Easy Checkout Experience; and Fresh Produce, Meat, Seafood, and Prepared Meals. Even though it has a smaller footprint, based on its high marks H-E-B finds itself on par with Walmart and ALDI in the top spot for Most Trusted Grocery Store in America.
G/O Media may get a commission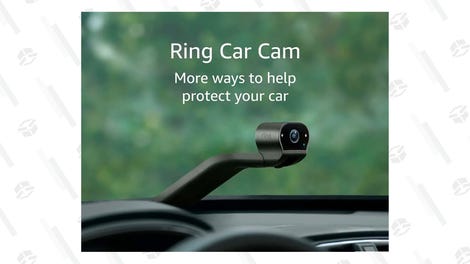 ALDI takes the top ranking when it comes to specifically discount grocery stores and small-format grocery stores, while Walmart earned its place because of its online grocery services, affordability, in-store pharmacy services, and rotation of new products. Kroger, Whole Foods, Publix, and Wegmans also found themselves at the top of several trusted categories.
On the bottom? Surprisingly Meijer, whose mobile app and rewards program we ranked number one. The chain hovers in nearly last place along with more regional stores like Food Lion, Giant Eagle, and Hy-Vee.
Trailing them all dead last is Amazon Fresh/Amazon Go, proving that despite how hard it tries, the retail giant can't do it all. Sometimes the small guys, like H-E-B, have all that it takes to gain our trust.