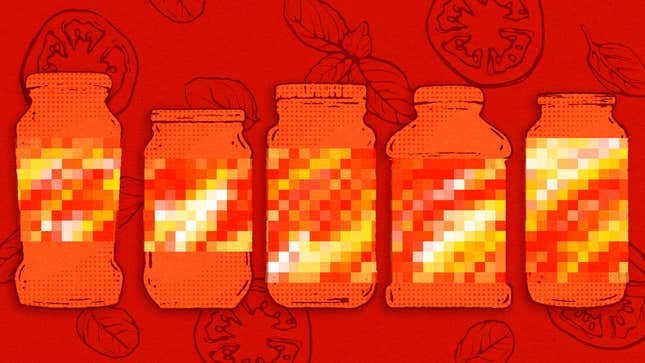 Buying jarred tomato sauce is an affront to everything I was raised to be. I was raised in one of those big Italian families you've seen caricatured in pop culture: Our furniture was covered in plastic. Our conversations were conducted at maximum volume. Our Sunday dinners were epic. Commercially prepared tomato sauce is a concept completely foreign to me, which makes me the best person to conduct a blind taste test of eight brands that can be found in just about any supermarket.
I am, however, a person who understands her latent biases. Not everyone has the sort of high expectations that I do, which is why I recruited three other people to participate in this blind taste test:
Matt, who is both my husband and a well-respected chef,
My 11-year-old son, who is the world's pickiest eater,
My 12-year-old son, who is in the throes of puberty and would probably eat Styrofoam it was covered in enough tomato sauce.
Each sauce was served anonymously in a numbered mug, tasted on a thin baguette slice, and scored on a rubric that factored in texture, flavor, and overall likability. I also provided a section for comments so I could get a clearer picture of which flavors worked and why. As you can see in the photo below, our thoughts were more or less consistent with each other, with one judge being a teensy bit more passionate than others.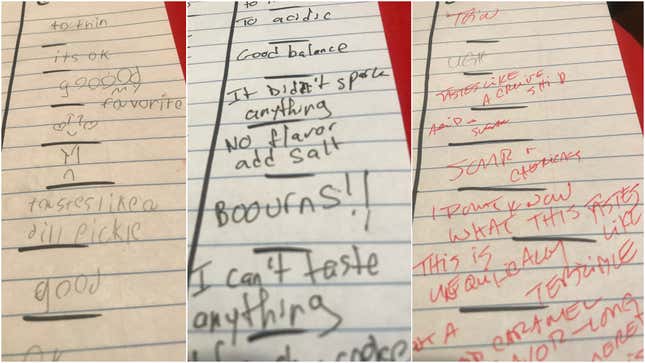 Once the scores were tabulated, there were some clear-cut winners and losers. Here they are, in ranked order, from lowest to highest.