Pick Six is The A.V. Club's monthly recommendations for the beers we're currently digging.
This month's picks turn a hopeful eye toward the promise of spring, while keeping a sweater handy for those days that are supposed to reach 70 degrees but top out at 49 (I'm looking at you, Chicago). There are some spring-appropriate ingredients in these beers, including rose hips, raspberries, lemongrass, juniper berries, cherries, and cucumber.

1. Revolution Brewing Anti-Hero IPA is a beer that Chicagoans apparently order more than any brew besides Miller and Coors (at least at places that use BevSpot software). While that news initially shocked me, it made sense once I thought about it—after all, I do usually buy super fresh cans of it whenever I shop at Target. It's a straightforward, modern, 6.5 percent ABV (alcohol by volume) IPA with strong hop flavor that veers ever so slightly to the fruit side of the pine-to-citrus spectrum. One of the fastest-growing breweries in Chicago (and the largest independent brewery in Illinois), Revolution is now available in six states, including New York and Massachusetts.
G/O Media may get a commission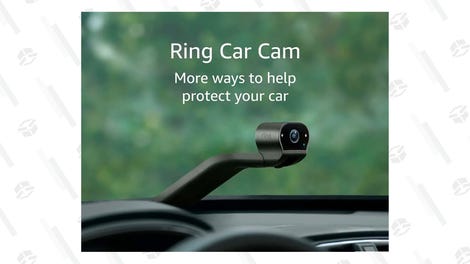 2. Green Flash Brewing Fearless Fifty is a saison brewed for Trader Joe's 50th anniversary celebration. In light of Wal-Mart's recent legal trouble over selling fake craft beer, Green Flash's model seems to be a good one for selling grocery store exclusives. At 5.5 percent ABV, this farmhouse style with subtle flavors from rose hips and sweet orange peel is easy to love. If you see it at Trader Joe's, be sure to stock up since they don't plan to brew this one again.
3. Two Roads Brewing Road Jam Raspberry Wheat was a pleasant surprise when it showed up on my doorstep via UPS direct from the largest craft brewer in Connecticut. I'd never had a Two Roads beer before, and this 5 percent ABV wheat ale with raspberry and lemongrass could have been a cloying mess of a fruit beer. Instead it was a light and refreshing drink, with tartness from the lemongrass and subtle bitter flavor from the raspberry.
4. Coppertail Brewing Company Slam Piece Florida Weisse is a delicious example of the Sunshine State's most significant contribution to brewing culture—a riff on the Berliner Weisse infused with local produce. This 3.5 percent ABV brew isn't the original Florida weisse (J. Wakefield Brewing is credited with inventing the style), but it was the only native Florida beer to medal at the 2016 Great American Beer Festival. In this case, the local produce is cucumber, and the beer managed to taste tart and accentuate its sweeter flavor profile. This is a truly remarkable beer.
5. Ommegang Rosetta Kriek isn't actually brewed by the Cooperstown, New York brewery. Instead it asked the brewers at its Belgian sister brewery, Liefmans—a more than 300-year-old establishment also owned by Duvel Moortgat—to do what they do best: blend a fruity cherry beer with a Flemish brown aged on cherries for three years. For American beer drinkers, that's great news because Ommegang distributes this 5.6 percent ABV beer in 43 states, making it much easier to find than many Belgian imports. It's a perfect beer for April—on the cold days the layers of flavor provide plenty to ponder indoors, and on warm ones you can focus on the fecund and fruity flavor of cherries.
6. Off Color Brewing Bare Bear Sahti is another beer that can work in warm or cold weather depending on how you look at it. The Off Color website says this 500-year-old Finnish style is traditionally brewed in home saunas, which are equipped with filters made of juniper branches that the beer passes through en route to fermentation tanks. The Chicago brewery approximates this method by adding juniper berries and oak staves at different points in the brewing process. The result is a 7 percent ABV beer reminiscent of a rye saison that vaguely reminds you of gin. If you're near Chicago, this one should be fairly easy to find, but if you're not it's still worth asking around for—Off Color now distributes to 26 states.
If you have a brew you'd like considered for Pick Six, send us an email at avclubbeer@gmail.com.