Last Call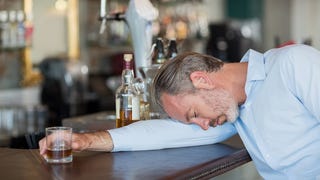 Last Call
Last Call is The Takeout's online watering hole where you can chat, share recipes, and use the comment section as an open thread. Here's what we've been reading/watching/listening around the office today.
Howdy, The Takeout readers, it's your boy editor Kevin Pang here. Our staff is going to take a few days off for the holidays—though you'll still be seeing new stories!

But before we leave, we wanted to first wish you the happiest of whatever holiday you celebrate, and to sincerely thank you for perusing our site. We've been around for just six weeks and have enjoyed exploring the world of food and culture with you. And we're grateful for the opportunity to get to know our commenters. Thank you for your insight!
We exist only because you click on our stories, so your feedback is paramount. So for tonight's Last Call, we open it up to you: What do you like about our site? What type of stories would you like to see more of? What do you not like? What should we cover? Please don't hold back—we're big boys and girls around here.
Again, muchas gracias for being a part of The Takeout. My colleagues Kate and Gwen thank you, and I thank you. Cheers and see you on the flippity-flop.