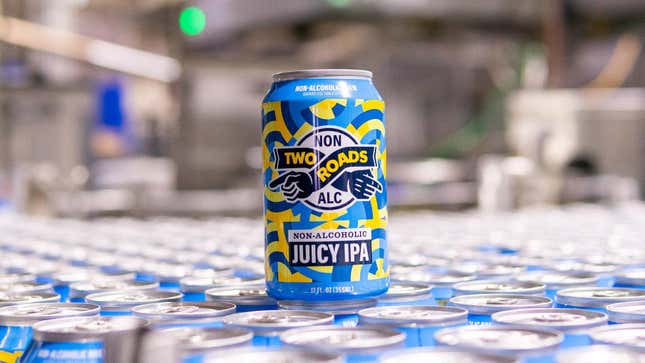 A few years back, I decided to embark on a complete personal and professional reset after quitting a soul-draining corporate job. Part of the reset included clearing my head and pressing pause on my alcohol intake for a year, which was difficult because I have always enjoyed (and been pretty good at) social drinking.
Non-alcoholic beverage options were dismal at the time. Your only options were a sugary mocktail that costs as much as a fully loaded cocktail or a non-alcoholic beer, which was an O'Douls by default. The latter will forever remind me of a neighbor who rode around drinking O'Douls on a rusty ten speed after stacking up a collection of DUIs and misdemeanors.
Times have changed in the absolute best way for the sober and sober-curious crowd. You no longer earn a scarlet letter in social settings for partaking in something like Dry January—NA beer in particular has become a hot commodity. As of August 2022, NA beer accounted for 85.3% of non-alcoholic beverage sales with a market worth $328.6 million, up almost 20% from the year before.
With this shift in attitude toward the alcohol-free lifestyle, beer has gone all-in on the NA game. Macro and craft breweries alike have stepped into the game, so finding a tasty option is no longer like finding a needle in a haystack. These are some of the breweries making top-notch NA beers across the country.