Today I Learned is a feature where The Takeout writers share something they learned today.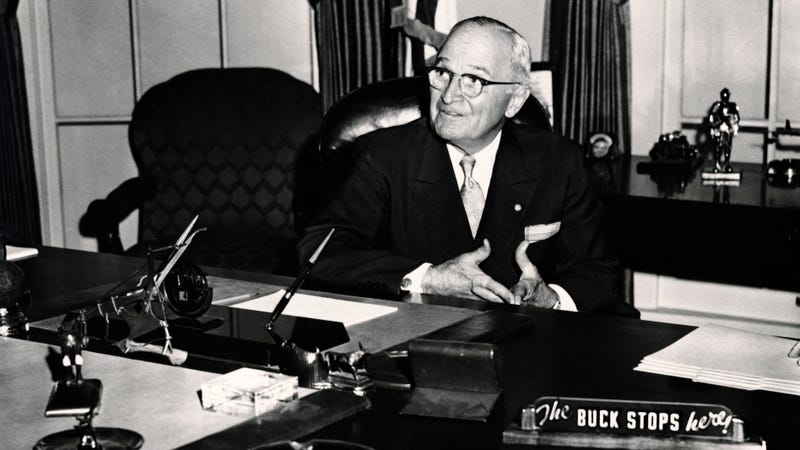 The Memphis Flyer is here to delight you and/or give you justification for hitting the bottle bright and early with a report on President Harry Truman's notable fondness for Old Grand-Dad.
The debate around the precise classification of hot dogs and whether or not they exist within the sandwich taxonomy has waged for years. The website Know Your Meme traced the origin this fierce war of opposing ideas to a 2011 poll and subsequent post from Panini Happy; it escalated sharply with a 2015 episode of The…
You may not have seen the commercial in years, but you'd recognize the setup instantly. Sweeping chords play and a day-dreaming, bespectacled housewife sighs as the screen does that fuzzy flashback fade. There are quick shots of vaguely fairy tale locales—an Italian palazzo, stately fountains, a rose garden straight…
On November 26, 1863, the United States celebrated its first official Thanksgiving. Aside from the small matter of the Civil War, the Union had a lot to be grateful for. Business was good. The nation's boundaries and population were growing. Relations were peaceful with every foreign power except the Confederate…
Amuse Our Bouche is The A.V. Club's column that answers your burning, boiling, and flambéed food questions.