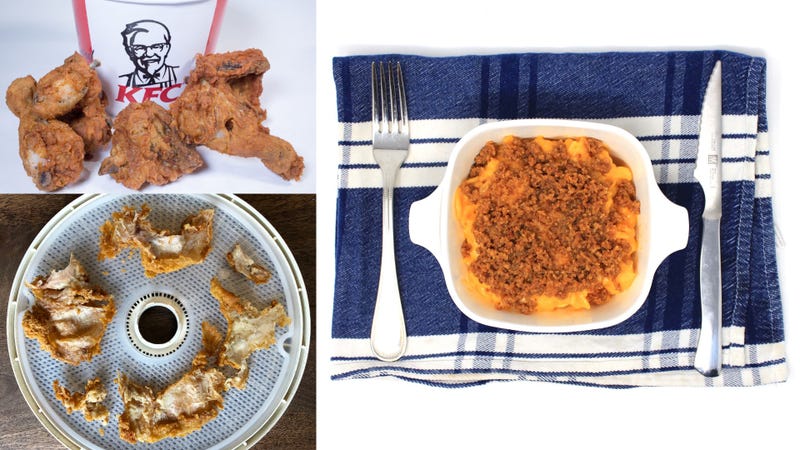 In Make It Till You Fake It, The Takeout writers try to recreate a magical dish they saw somewhere, then reflect on whether their valiant attempt was a success or failure.
The one time I suggested to my wife that we visit Hooters for some wings, she looked at me like I had sworn in church. She would never step foot in that den of smut, not in a thousand years. For me, it was all about the Buffalo-style fried chicken wings, which I found delicious. But it was a hard sell convincing her I…
In How Do You Take Yours?, The Takeout solicits staff and outside expertise for secret tips on improving one dish.
The Colonel must've discovered a Brian Eno record or gotten into Cy Twombly, because he's been going through his experimental, weird-shit phase. Just this week, KFC's Singapore division introduced the Chizza—pizza toppings melted atop a fried chicken "dough." There were the comedy-bit-inspiring Famous Bowls, and who…