In Acquired Tastes, The Takeout explores the food and drinks we can't live without.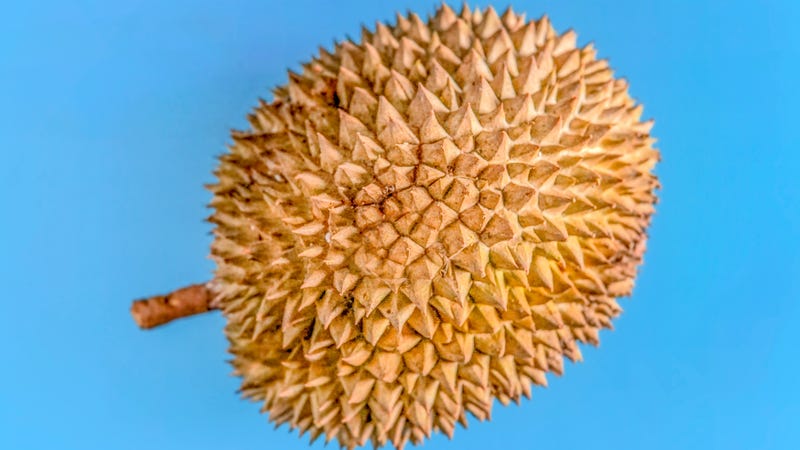 Durian is a fruit that smells so pungent once it starts to go bad, it recently cleared an entire campus library. Takeout editor Kevin Pang assures us that the durian is in fact delicious, so well worth taking the risk of eventual bad smells by eating it.

Durian is a fine-tasting but very bad smelling fruit. Although Southeast Asia calls it "the king of fruits," Wikipedia says the fruit's smell "evokes reactions from deep appreciation to intense disgust, and has been described variously as rotten onions, turpentine, and raw sewage." The fruit is so pungent, especially…
Since we love trying weird foods and candies, The A.V. Club periodically features Taste Tests. Feel free to suggest disgusting and/or delicious new edibles for future installments: E-mail us at tastetest@theonion.com.