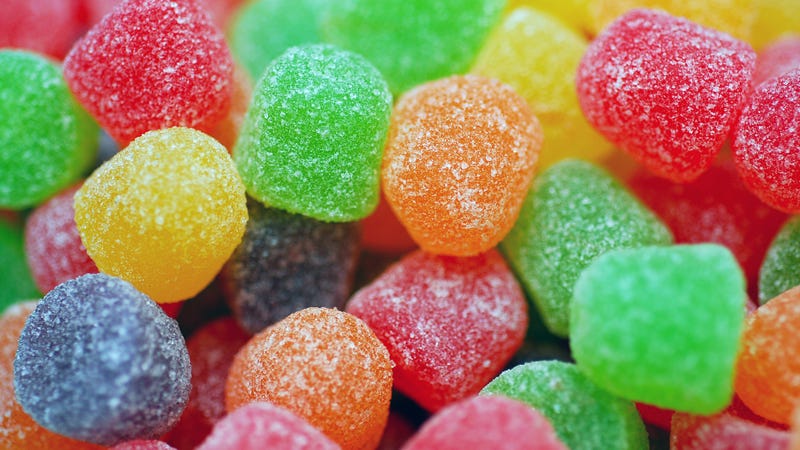 A food museum seems like a tricky concept from the outset, as most food is not known for its longevity factor. Candy, apparently, can last longer than most, so much so that The New York Post announces that Sugar Factory will be opening a candy museum in Chelsea this summer.

We try to push the Raisinets as a movie snack on the children, as it at least has some nutritional value underneath all that chocolate. After we plunk down our hard-earned $3.50 or so per box, we often hear the complaint that the box isn't even filled all the way. Frankly, we just thought this was just whiny people…
Snappy, treat-studded chocolate bark is a holiday treat that is always met with much enthusiasm. (Williams Sonoma is able to charge 30 bucks per pound for their peppermint iteration, making it more expensive than organic rib eye.) There is, however, no reason to spend a bunch on bark, as it can be made in your kitchen…
What does it say about me that my first thought when I saw these wasabi-flavored candy canes, was: "Wow, I could totally use these to prank people I hate!" I am a rude person who weaponizes holiday candy out of spite, I guess.
There are candy makers, and there are candy eaters, and I am firmly in the latter camp. Though I don't mind a cathartic candy-crafting sesh, my main goal—during the holidays especially—is to churn out the treats. This is why this fudge, which takes less than five minutes of your active time, gets made every single…
Every year, a group of A.V. Club writers descends on the Sweets & Snacks Expo, ready to perform some powerhouse journalism. The trade show—put together by the National Confectioners Association—gathers candy- and snack-makers big and small, assembling them in a giant convention hall, where they battle it out for snack…