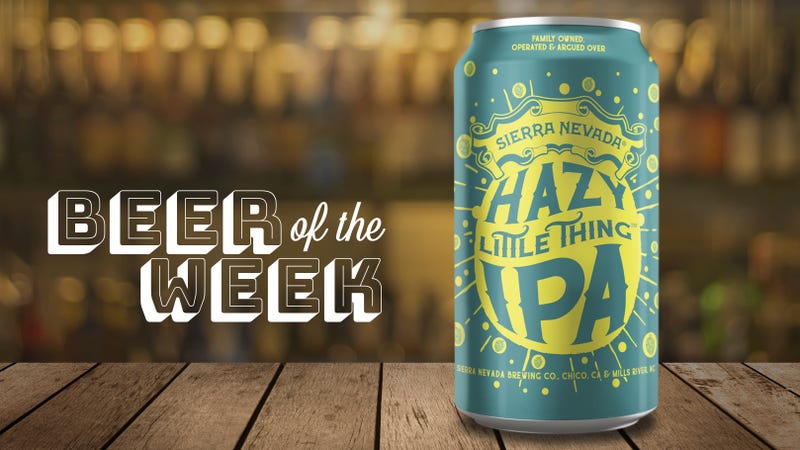 As recently as two years ago, I struggled to convince other beer judges that we shouldn't dock points from IPAs that were opaquely hazy. The old-guard beer crowd had a hard time wrapping their heads around the newfangled style: "This looks like a mess," they'd sneer, since crystal-clear IPAs were for a long while…
Like the Capulets and Montagues, IPA lovers seem to divide into two separate camps that truly cannot find common ground. (They haven't dueled to the death, yet.) There are those who are rabid for hazy, fruity, even milky New England-style IPAs—and there are those who hate them. I want to take each of their hands and…
Rye is a difficult beer flavor to pin down. It's a grain in the larger wheat family whose signature—usually described as "spicy"—is familiar to rye whiskey drinkers. While most beer is brewed with barley, the addition of a percentage of rye in the grain bill can add a welcome layer of aroma and flavor. If you want a…
This Czech-style pilsner from St. Louis' 2nd Shift Brewing is named for a Black Sabbath album, but Technical Ecstasy also describes the feeling I get drinking this beer. Czech pilsners are a difficult beer style to brew, and when a brewery—especially an American one— nails it, it's cause for celebration.
In 2013, my friends and I drove from Chicago to Bloomington, Indiana for a sour beer festival. People were all like, "What's sour beer?" and "Why the hell are you going to Indiana?" It was only the second year of Upland Brewing Co.'s Sour, Wild and Funk Fest, and sour beer was still foreign or divisive for a lot of…
With all the (well deserved) freaking out over the return of CBS, you'd be forgiven for missing the other important Founders Brewing news: As of earlier this month, beloved Founders Breakfast Stout will be available year-round.

In Montana and Wyoming, there's a bit of legal gambling that goes on in some bars—run by the establishments themselves—in the form of a dice game called shake-a-day. That local oddity inspires the name of a tasty little IPA from Missoula, Montana's Big Sky Brewing, recently made available yearround across all of Big…
Anniversary beers are a fun little subset of the brewing world that doesn't seem to get as much love as it used to. Brewery Ommegang's recent 20th Anniversary Ale release, though, exemplifies what these beers should be all about.

For more than a year, I swore off smoked beers. I judged a flight of 12 amateur versions during a homebrew competition in 100-degree-plus Phoenix, and they provided enough weird smokiness to last me a long while. Luckily, Alaskan Brewing's Smoked Porter returned this fall to guide me back into the fold.