Last Call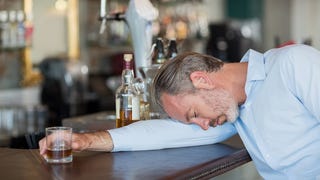 Last Call
Last Call is The Takeout's online watering hole where you can chat, share recipes, and use the comment section as an open thread. Here's what we've been reading/watching/listening around the office today.
Neil Gaiman's Commencement Speech
Maybe you caught this when it was a thing six years ago. But it's the first time I've seen this, and boy, what an inspiring way to end the first week of 2019. Here's author Neil Gaiman giving the commencement speech at Philadelphia's University of the Arts from May 2012. A lot in this 20-minute speech resonated. Break the rules. Learn to say no. If you're making mistakes, it means you're out there doing something.
We at The Takeout have plenty up our sleeves in the upcoming year—some things will be unexpected coming from a food site. We hope it'll work, but maybe it won't! All we can do is promise not to rest on our laurels and listen to you, dear readers, for feedback. As always, many thanks for reading. [Kevin Pang]