Last Call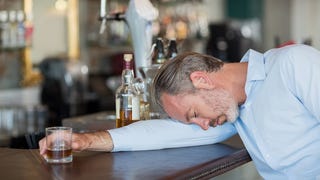 Last Call
Last Call is The Takeout's online watering hole where you can chat, share recipes, and use the comment section as an open thread. Here's what we've been reading/watching/listening around the office today.
Meet Serve, the Postmates robot
When I read about Amazon drone delivery or other robotic food innovations, they sound so futuristic and hypothetical. Suuuure, one day Alexa will order me paper towels for drone delivery, riiiight. But today's news that Postmates will begin autonomous, robotic-vehicle food delivery is much more immediate: These robots, called Serve, could begin rolling in L.A. as soon as next month. Postmates tells us Serve—capable of transporting 50 pounds and going 30 miles on a single charge—will debut in L.A. in early 2019 and expand to markets from there. What's next? A robot that vacuums? [Kate Bernot]
---
Don't forget to give this Christmas!
I'm still working on my Christmas list and frankly, it's gross. Too many items for people who already have too much stuff. So I'm slashing it in half and sending more things to local organizations like Coat Angels and the Greater Chicago Food Depository as well as national groups like Toys For Tots. I'm hoping to utilize this holiday season as an important lesson for the kids instead of pummeling them with even more gifts. Don't forget to remember to set aside some donations for those less fortunate when you're going over your own naughty and nice list. [Gwen Ihnat]